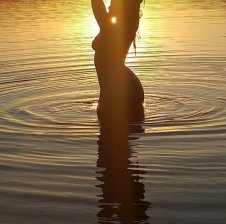 Ur_AlyKat
34, Vaga, USA
Posljednji login:
05.02.2020. 21:41:20
Pošalji napojnicu
Fan Boost
Podignite model na prvo mjesto
Pritiskom na tipku podići ćete Ur_AlyKat na prvo mjesto na glavnoj stranici na 60 sekundi. Tijekom tog vremena, chat soba ovog modela postat će mnogo vidljivija i popularnija! Obavijest o Vašem postupku pojavit će se na chatu, a moći će ju vidjeti model i drugi korisnici. Ur_AlyKat će sigurno cijeniti Vašu gestu i biti Vam neizmjerno zahvalna!
Samo premuim korisnici mogu koristiti ovu prednost:
VIP – jednom svakih 10 dana.
DIJAMANTNI – jednom u 24 sata.
EKSKLUZIVNI – triput u 24 sata.
Bitni detalji od Ur_AlyKat
| | |
| --- | --- |
| Spol | Žena |
| Seksualna preferencija | Biseksualni |
| Dob | 34 |
| Visina | >5' - 5'3" [150cm - 160cm] |
| Težina | 120 - 140 lbs [55 - 63 kg] |
| Kosa | Brineta |
| Oči | Zeleno |
| Etnička pripadnost | Bijelac/Kavkaski |
| Jezici | Engleski |
| Stidne dlake | Obrijana |
| Poprsje | Veliki |
| Guza | Srednji |
O meni
Fun, lovable, wild and crazy! Loves to tease and torture n have a blast!
Što radimo na web kamerama
Radni sati od Ur_AlyKat
| | |
| --- | --- |
| ponedjeljak | 10:00 – 17:00 |
| utorak | 10:00 – 17:00 |
| srijeda | 10:00 – 17:00 |
| četvrtak | 10:00 – 17:00 |
| petak | 10:00 – 17:00 |
| subota | ne radi |
| nedjelja | ne radi |
Rules
Rules For My Room:
This is my job, not here to please you for free!
Friend Request, PM(Private Message) is 5 Tokens!
C2C=50 Tokens for 10 min or You Take Me Private!
Don't Demand, if you do, TIP First OR Ur Rudeness
WILL Be Responded in a Smart~Ass Way!
400 Token Minimal for Private Shows!
Up Close Pussy/Anal Playing & or Viewing; is in Private Only
~Too Many Jerks Record Our Shows, Only to be Posted elsewhere!
I don't do Meet Up In Person! Forget It!
My Log Off time is Final, I'm a Mom & Bus comes shortly after!
I Do Not Fist, Gag, Puck, P e e, P00P or draw Blood!
Don't Like Me, MOVE ON, plenty of others to Choose!
Stay Connected!
My Schedule is very Strict on Mondays, Wednesdays, Thursdays & Fridays....
I am a Mom & Will Not Stay Online after 3:00 pm Central Time, Bus Comes Shortly After!
I do love talking to everyone, love to get to know and learn about your turn on's!
Want to Stay Connected & Be apart of Extra Specialties ~ wink ;)
Ur_AlyKat is My Name Everywhere Media Wise, But It Is PRIVATE!!!
Want Inside ACCESS, 250 Tokens, but You ABUSE, You Get Removed!!!!!
Instagram is Open but General Everyday Pics!
Snapping? Chatting? Love To ~ ~ 400 Tokens ~ ~
Amaterski isječci Ur_AlyKat
1

NEW ALIENWARE AREA-51M GAMING LAPTOP
Dell Link: https://www.dell.com/en-us/shop/cty/pdp/spd/alienware-17-area51m-laptop
Pročitaj više
2

Samsung Electronics UN50MU6300 50-Inch 4K Ultra HD Smart LED TV
Link for Amazon: https://www.amazon.com/Samsung-Electronics-UN50MU6300-50-Inch-Ultra/dp/B06XGJRVJY/ref=sr_1_15?s=tv&ie=UTF8&qid=1547439597&sr=1-15&keywords=smart+tv+50+inch&refinements=p_89%3ASamsung
Pročitaj više
3

Klipsch Home Theater System
Klipsch Link: https://www.klipsch.com/home-audio-speakers
Pročitaj više
4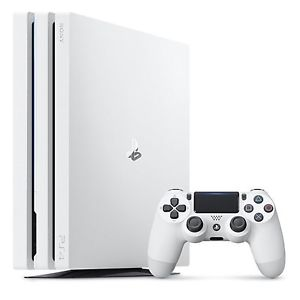 Sony PlayStation 4 Pro White
Let your favorite sexy webcam model play games with dynamic, connected gaming, powerful graphics and speed with this gorgeous console! It's the best option to show you really dare!
Pročitaj više
5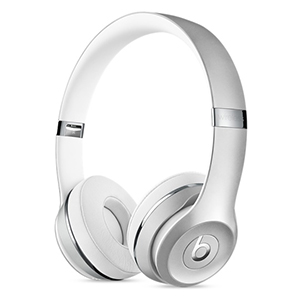 The best way to listen to music is while traveling or working out. Beats Solo 3 are stylish wireless headphones with a great sound. Super comfortable to wear and perfect for your favorite model to enjoy every day!
Pročitaj više
6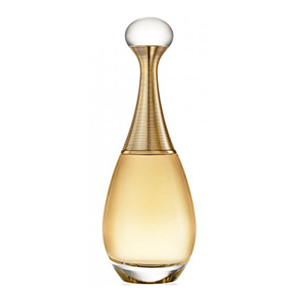 DIOR JADORE EAU DE PARFUM
Get your favorite lady this symbol of absolute and glamorous femininity. The harmonious and unique scent will add a sophisticated glow and make her even more attractive than she already is!
Pročitaj više
Music
Music is my life to solve any problem I may have!
My Mood Or My Setting Sets my style


I love Rock, Country, Alternative, Pop, Reggae, Classic, Folk,
Celtic, R&B, Soul, Dubstep, pretty much anything that catching
my ear, I get addicted to it!
I have over 40 GB of Music on my Laptop!


If you have a favorite, share your Music with me!


Mind you, if it has a good beat, I love to sway, move, grind, pop!
Get Personal
I love being different, I am one who loves being the one against the flow, a bit weird!
I was born & raised Country, Love the Outdoors, Love the Water & Love Flowers!
I would love have a tailgate picnic with a campfire watching the stars kind of date!
I could also have that yummy steak dinner with a movie afterwards too!
My Turn On's:
A deep voice ~ sensual touches ~ rubbing my behind ~ kisses on the neck ~ foot rubs ~
whispering naughtiness into my ear ~ erotica ~ singing to me ~ strip dance for me ~
nibbling/licking on my nipples ~ being held down ~ being a gentleman ~~~~
My Turn Off's:
Being Damming ~ Disrespect ~ Gagging ~ Fisting ~ Being Talked Down To ~
Spoiled Ass Men ~ Men Who Thinks The World Owes Them ~ Mind Manipulators


Lovense Tip Amounts